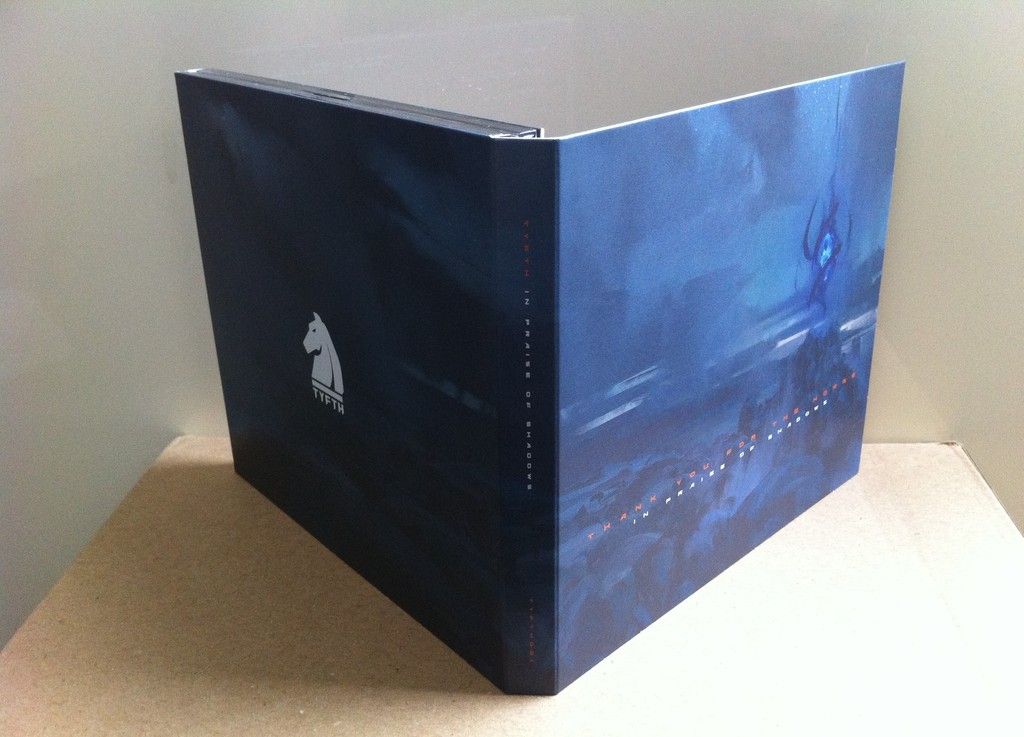 [Apologies for a shameless timesaving copy/paste from the TYFTH Facebook page]
Bad news with a silver lining, this time:
Earlier this week In Praise of Shadows arrived in seemingly finished form, and the release date was all set to be announced. Unfortunately a small but incredibly important mistake was made during the manufacturing process and there was no option but to put another round of CDs into production. This is happening as we speak – although the hoped-for release on the 20th won't be possible, there is still a fair chance that the album will appear this month.
In the midst of it all there was at least time for a preview photo. Here you can see more of the album's wraparound cover art by Gabriel Wigren, plus Sellekhanks' work on the logo and design.
More info very soon, and thanks as always for the patience and support.
Posted in Japanese, Releases | No Comments »