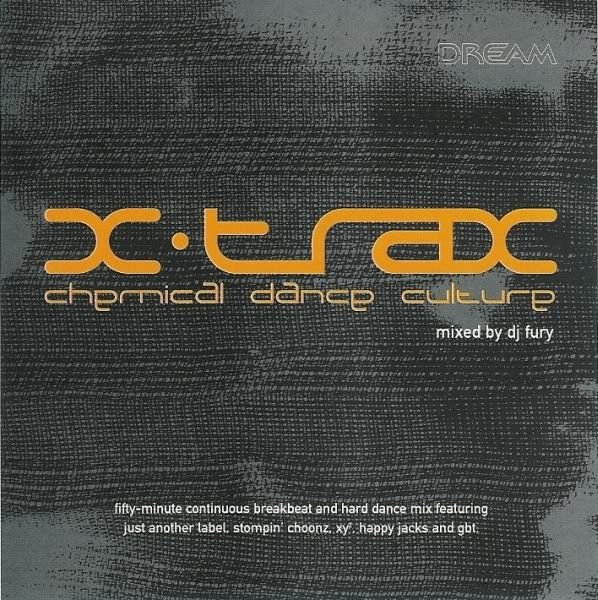 A thousand and one thanks to Pearsall (of excellent blog Sonicrampage) for letting me know about this gem from back in the day. It seems that it was originally released on CD as a magazine promotion, mixed by early pioneer DJ Fury.
Anyone familiar with classics like Lemonade Raygun will partly know what to expect, but this brilliant set actually goes all the way from oldskool trancecore to piano-and-amens happy hardcore. I missed out on a lot of the less-happy tunes at the time (and also never realised that Billy Bunter was responsible for Let It Lift You!), so this was both a superb listen and quite an education.
01. Helix – Testament
02. Cortex – Eurosis
03. DJ Fury & Helix – Y Not
04. D-Zyne & Fury – Hyperhydrosis
05. Justin Time – The No. 1
06. Helix – Helixia
07. DJ Fury – Droppin' Bombs
08. Different Vibe – Can You Feel It
09. Billy Bunter & JDS feat. Gem – Let It Lift You
10. Highlife & Style – Bits and Bobs
11. We 3 – Groovy Dimensions
12. N-Zo & DJ Invincible – Trippin' On Sunshine
Check out Pearsall's original post for the download link, plus a very tasty-looking hardcore techno set (that I haven't had a chance to listen to yet).