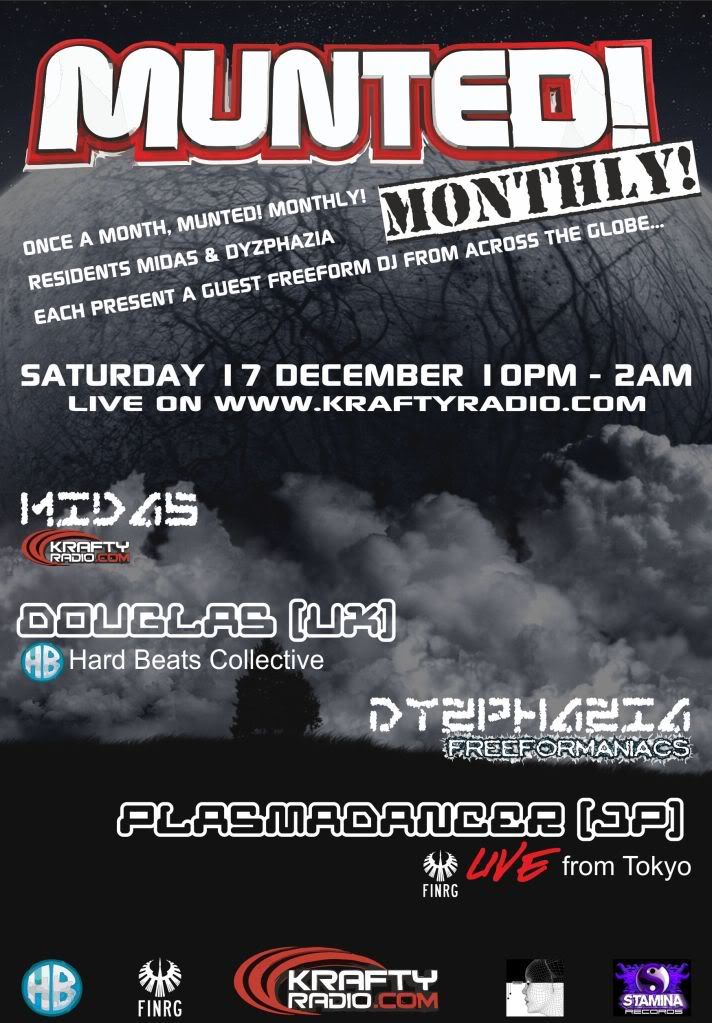 Congratulations to everyone involved with last weekend's Munted! Monthly!, another great event with some quality tunes and a nice group of freeform fans in the chatroom. Sadly I couldn't wake up in time to hear Aryx's set (I'm already looking forward to it going online), but Substanced, Midas and Dyzphazia all played some really nice stuff.
While we wait for the recordings, here are the four sets from Episode 1. I'm biased of course, but I thought the timetabling worked almost perfectly, what with Douglas starting off with some brand new UK freeform, Midas opening with more of the same but then adding some Aryx and Alabaster towards the end, and Chip setting me up perfectly with a lovely set of UK, Finnish and Japanese tunes.
Check them all out here (complete with tracklists), but if you haven't downloaded mine yet, please head over to the FINRG SoundCloud instead.
Posted in Finnish, UK, Drum & Bass, Events, Japanese, Mixes |