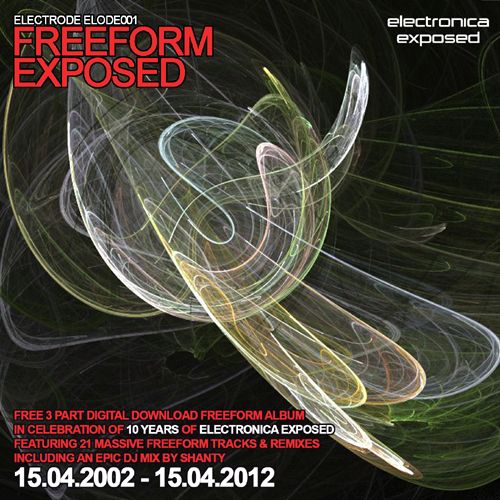 Great news came from Electronica Exposed a couple of days ago, re. the launch of the new free label, Electrode. To mark the event Shanty has come up with a typically comprehensive release, a very tasty looking 3 parter of brand new material.
Some of the tracks I've heard (or even played, in the case of Unohdetut), but the vast majority are new to me, including tracks from Wyrm and Olly Addictive & TTE that I just can't wait to hear. The showcase set from Shanty is already downloadable, with the DJ-friendly separate tracks on the way soon. This is one of those rare times when I'm posting about a set I haven't listened through yet, so any opinions/feedback from the comment section crew would be great.
The current page on the EE site seems to be a placeholder - personally I agree with Shanty that even if the music's free it should be presented properly/professionally, so I'm very much looking forward to the new site design, too.