I was in a bit of a dancing mood last night, and decided to give this event a try after discovering it on mixi. I haven't been over Asakusa way for a long time, so the post-midnight stroll from Kuramae up to Asakusa itself was really nice - it really is the best time of the day to walk around Tokyo, I reckon. Here's a typical sight as I wandered around trying to find the club: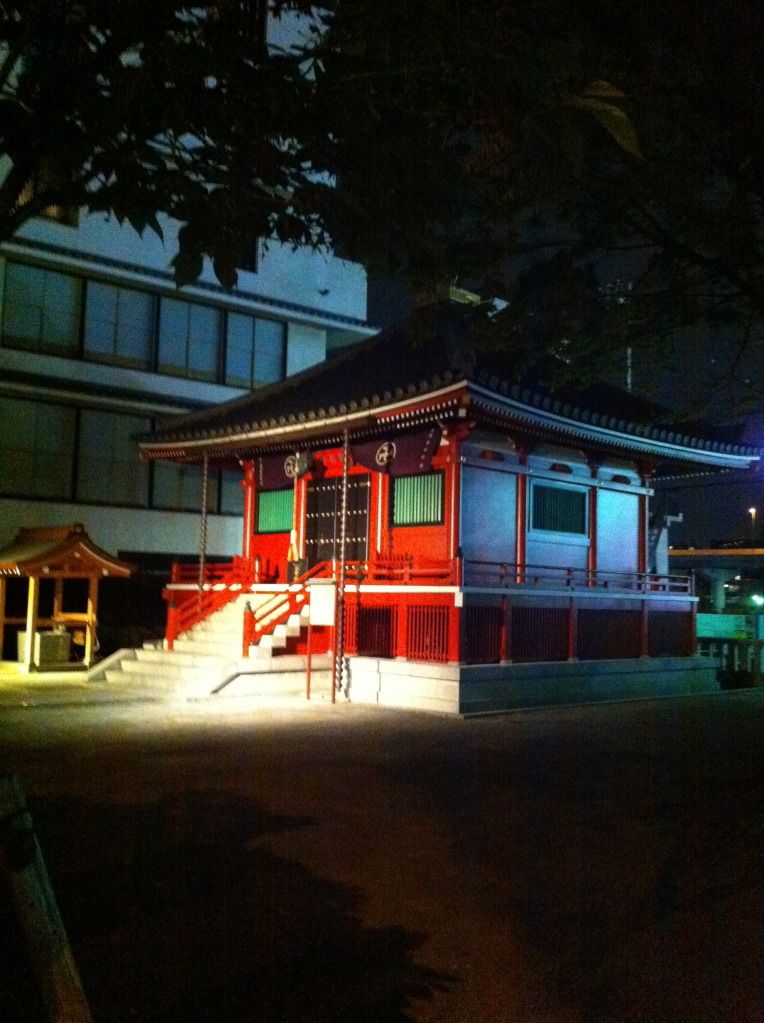 Anyway, HANA=KAWA=DOOR was a great little place, if more a bar/live music venue than a club. There was plenty of space to dance though and the staff were great, which immediately puts it a notch above most of the places you find in Shinjuku/Shibuya. I was very impressed by the tunes too, with almost the whole night being fairly high-bpm dark psy, with some more melodic stuff to start and finish.
Add in some quality mixing from the DJs and a friendly crowd, and it's definitely an event I'll head back to again. The video at the top of the post was taken during Baboooo's 03:00 - 04:30 set - I should have paid a bit more attention to the lighting, obviously, but it's quite cool that you can see the middle-of-the-night traffic trundling past in the background.